The team traveled to Usalama in June 2014 to complete implementation of the project.  Here, we describe our activities and findings from the trip over a series of three blog posts.  Click here to see our drawings to help you visualize our system.

Jack inspects Usalama's new water tank that was constructed in September 2013.
We returned to New York after a one-week trip, content with the community's enthusiasm but disappointed with the operability of our system due to factors outside of our control.  We unfortunately didn't get to see our system functioning fully over the short trip, and by the end of our trip the community still did not have access to water from the new supply.
For the two months following the team's return, we talked to Jackson every few weeks to get updates on the situation. Through our conversations, we learned that Usalama was still not receiving a reliable flow of water from the new KIMAWASCO supply, and the primary source of water was still the colonial line that should have previously been decommissioned with the implementation of the new system.  Using the colonial line caused problems itself, as elephants continued to dig up and damage the line, resulting in enormous leaks and expensive repair costs.
We learned that before KIMAWASCO would provide reliable access to the new water supply, they required a payment of 22,500 KSH (approx. $250) to register the new connection that we made off of their supply line.  We were surprised to hear this, as this had not been brought up during previous conversations with KIMAWASCO or the community.  However, after a few weeks of communicating with KIMAWASCO and Usalama, we decided to provide the community with the funds so that a fully functional system would finally be in place.
What now?
Our project can be technically considered complete now – our distribution system has been installed, the connection to the new supply has already been made, and we've taught the community how to chlorinate their water.  Assuming that the KIMAWASCO supply is up and running, Usalama has access to treated water throughout the village.  However, this was an assumption we made in the design of the system that we learned would no longer be reliable, as we described in the last few blog posts.
The KIMAWASCO supply is outside of our scope and certainly beyond our control, but we have done what we can to ensure that Usalama's water supply won't be compromised once they register the new connection, and the KIMAWASCO supply is flowing to Usalama's tap-off.
A monitoring trip in at least a year from now is required by EWB-USA, but in the meantime we'll still be checking in periodically to see how the system is functioning, and providing technical advice to the community.  We hope to hear good news from the field over the next few weeks.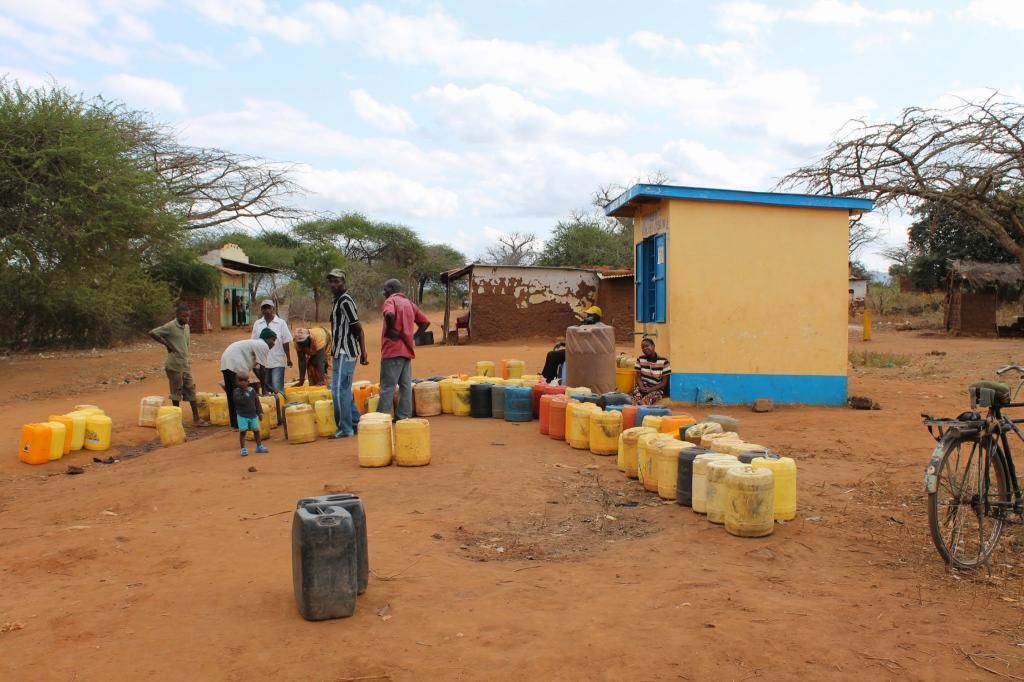 -Claire Wang
Do you like this post?