How did we set up the Impact Evaluation??
To conduct our Impact Evaluation, we used a "pre-/post" evaluation style. First, we conducted a pre-implementation survey, done before the water system was implemented to collect baseline data, and then second, approximately one year after implementation of the improved water system, a post-implementation survey will be done to assess the project's impact on community quality of life.
A community needs assessment was conducted in January 2013 and was an opportunity to hear from community members directly. To get an idea of the community's needs and views, we conducted 3 focus groups, one each with community women, men, and teachers; 21 key informant interviews with community leaders, water board members, local government water and health officials; and observation in the community, including visiting sources of drinking water, health facilities, and community services. The results of the community needs assessment, along with existing World Health Organization literature, were used to develop a household survey on community water use and health.

The team meets with community leaders in January 2013.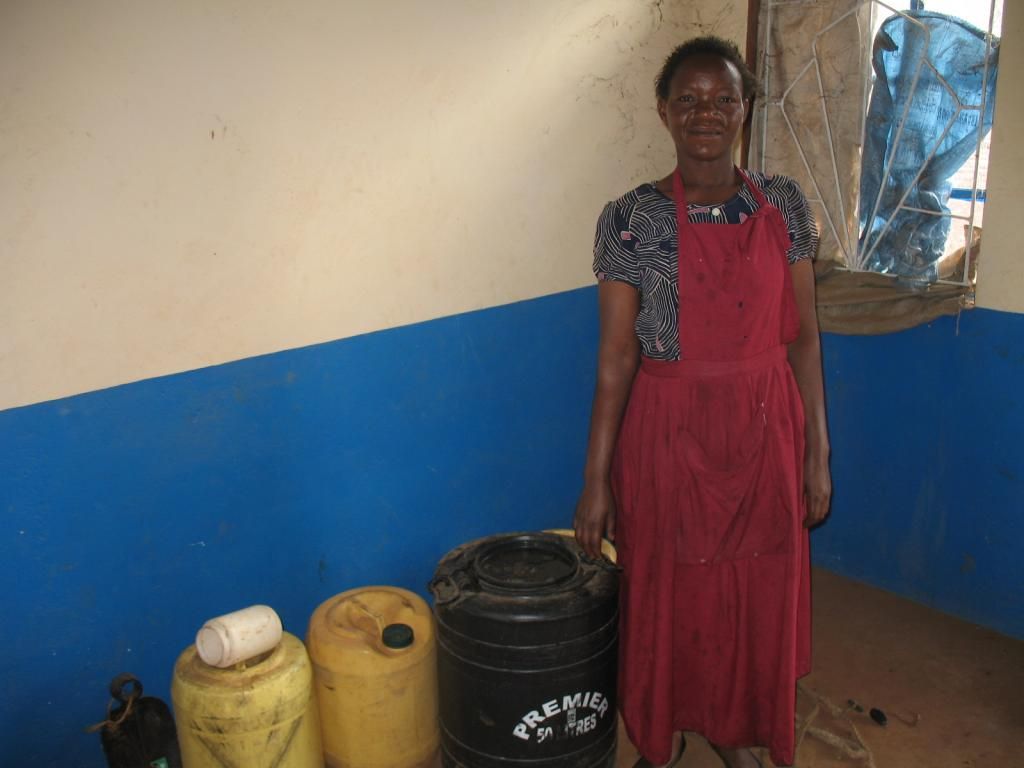 A local Usalama woman shows her home water storage containers.
Household surveys were conducted in Usalama, Kenya from August 18th to September 1st, 2013. A total of 170 pre-implementation baseline surveys were conducted, collecting information about water use and self-reported health status from the Usalama community members. Together, three health team members, each with a local translator who was trained in translating for evaluations, visited every household in Usalama and administered an in-person survey consisting of closed- and opened-ended questions to encourage discussion. At each home, the purpose of the survey was described and informed verbal consent was obtained from adults (more than 18 years old). Each household was administered the same survey, which took approximately 30 minutes to complete. Debriefing sessions were held each night with the research team and translators to discuss any issues that arose throughout the day. At the end of data collection, the researchers attended a community meeting to discuss the purpose of the survey and answer questions from the community members. After consultation with community leaders, three hand-washing stations were donated to the Usalama Primary School in lieu of individual incentives for participating in the survey.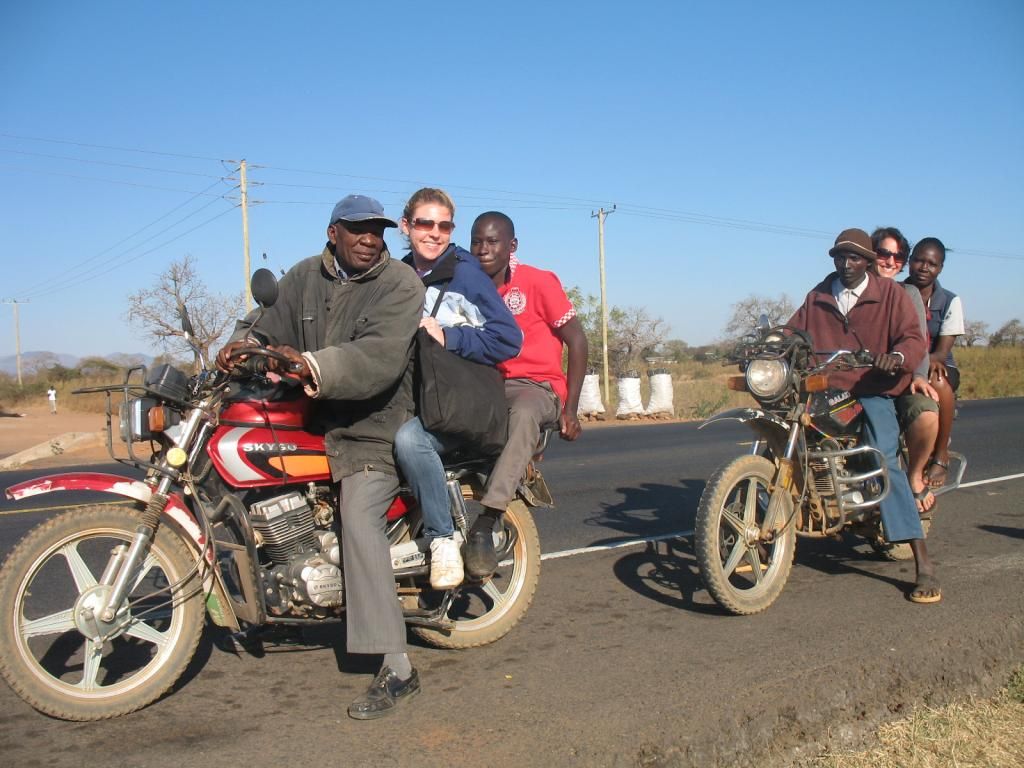 Local transportation: boda-bodas!

Katie-Sue conducts a household survey to learn about the health status of an Usalama family.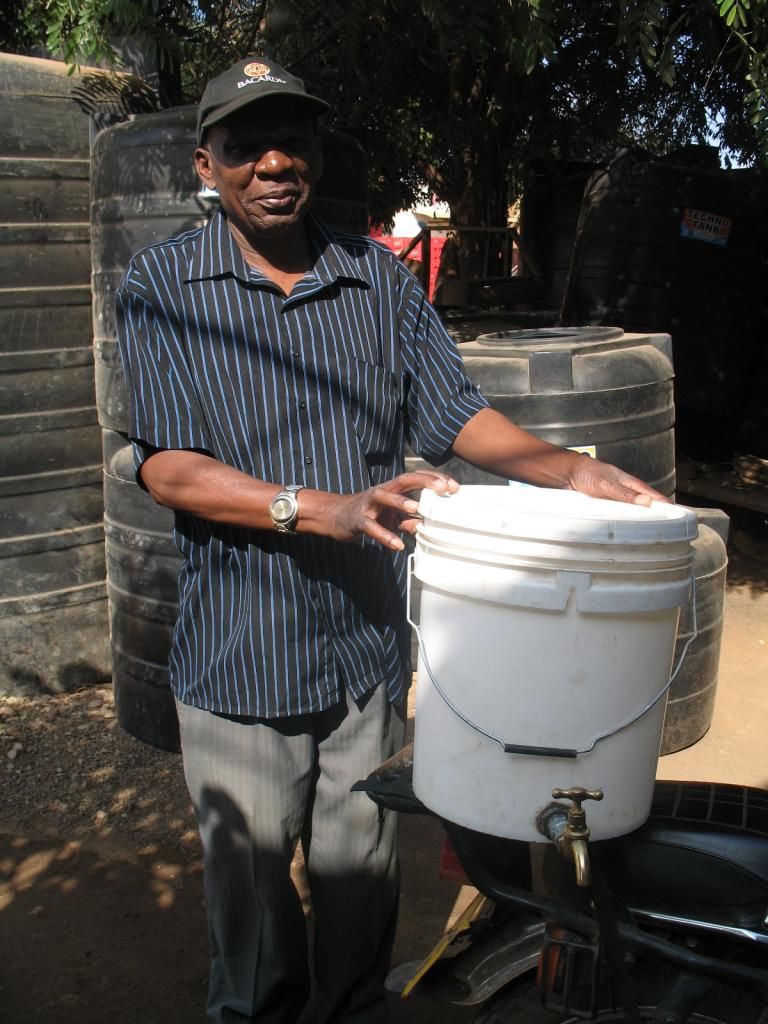 Community leader Jackson shows off a handwashing station, a simple assembly comprised of a large bucket and a spigot at the bottom.
-Judy Hodge
Judy Hodge is a public health consultant and co-founder of Katrime Integrated Health, an interdisciplinary start-up health consultancy that fosters collaborative health partnerships to promote sustainable solutions for Global Health. Have questions or want more information? She can be reached at jhodge@katrime.com or +1 (431) 999-2236 and – stay tuned – Katrime.com is coming soon!
Do you like this post?