Improved public health and community well-being are always overarching goals for EWB projects, including the Usalama project. The aim of this project was to increase access to a dependable source of safe water, understanding the impact that clean water has on a community's health status, education outcomes, economic development, and so much more. To help the Usalama EWB team assess the impact of clean water for the community, a team trained in public health and evaluation techniques is conducting an "impact evaluation" of the project.

An Usalama family with the EWB-NY public health team and their local support team: Priscilla (local school teacher), Katie-Sue (EWB-NY), Catherine (local translator), Erika (EWB-NY), and Tom (local translator)
 
So what is an "Impact Evaluation"?? The aim of our evaluation is to better understand what impacts EWB's water distribution project could have on the community, particularly "cascading impacts" that many people may not readily associate with access to safe water. By talking to community members about a number of situations both before and after the water distribution center is implemented, we can compare results and look for change. This information will help the community and EWB to identify what is working as planned, highlight unintended outcomes, and ultimately, assist the community in determining where added attention is needed, so resources can be used efficiently. Many countries in the Global South, like Kenya, offer internal grants to support community development. Usalama would like to access these funds to improve community wellbeing and having up to date information on community needs, such as the information from this impact evaluation, will support their application process. Finally, the results of the impact evaluation will help EWB identify the strengths and weaknesses of their project and approach, resulting in "lessons learned" that can be applied to future EWB projects across the globe!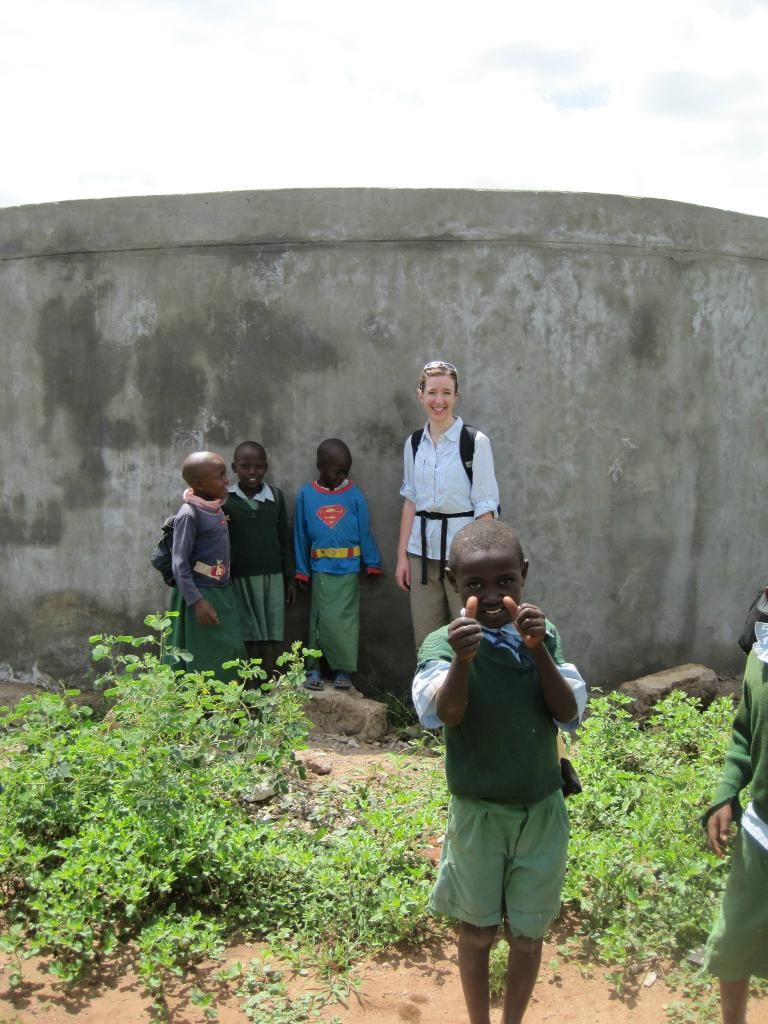 Judy and local primary school children pose in front of the old water tank in Usalama
-Judy Hodge
Judy Hodge is a public health consultant and co-founder of Katrime Integrated Health, an interdisciplinary start-up health consultancy that fosters collaborative health partnerships to promote sustainable solutions for Global Health. Have questions or want more information? She can be reached at jhodge@katrime.com or +1 (431) 999-2236 and – stay tuned – Katrime.com is coming soon!
Do you like this post?